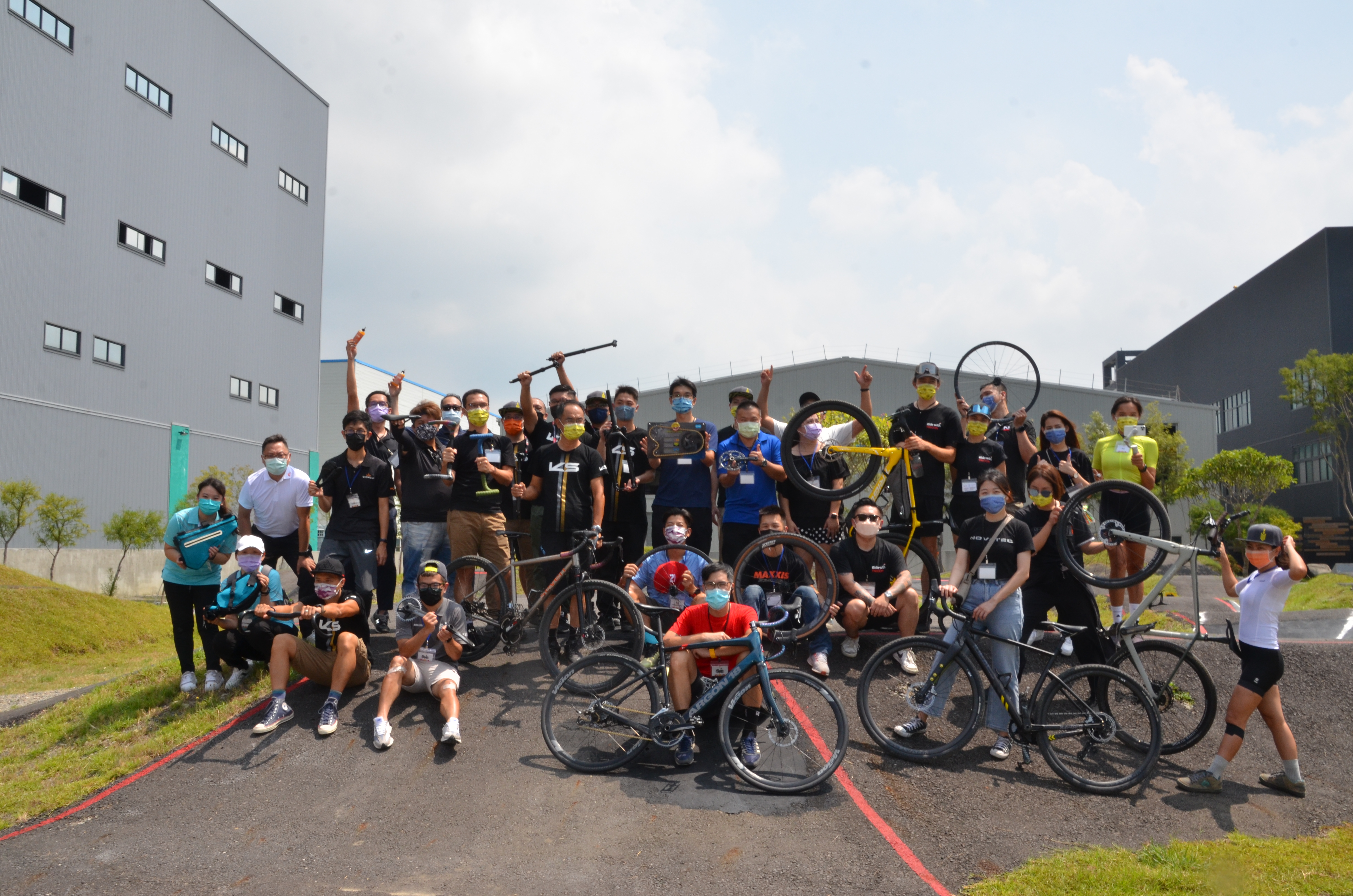 KS held the "Gravel Media Camp"- The potential new model in future market
The well-known brand Kindshock held the "Grave Media Camp" in Tainan Kindshock Bike Park on Sept 24. A total of 15 bicycle parts and complete bike manufacturers/brands participated and launched the latest products. The presentation focused on "Gravel Bike" and made the new products announcement.  The camp also invited many internet celebrities who love to ride the Gravel bike to participate in the grand event, which made the coffee lounge of Kindshok Bike Park bursting with popularity.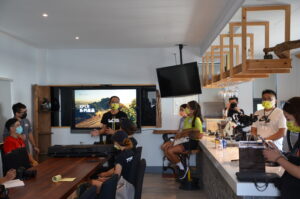 "Gravel Bike" is detonating market topics in Europe and America recently. "Gravel Bike" is a combination of off-road bike and endurance road bike. The main feature is that it can comfortably challenge gravel roads and country roads for a long time. As Covid-19 has not yet stopped, many European and American families travel by bicycles, and towns and villages filled with small roads have become the focus of popular attacks.
The "Gravel Bike" new product launch event held by Kindshock is also the first grand event held by Taiwan's bicycle industry in the past two years under the influence of the pandemic. The venue is in the Bike Park inside the Kindshock new factory, which covers an area of ​​3,000 square meters. The Bike Park has a space of 900 square meters, equipped with various dirt slope routes, stone roads, single-plank bridges, seesaws and other facilities. Recently, a gravel track has been added into the park so that all players can enjoy the different riding.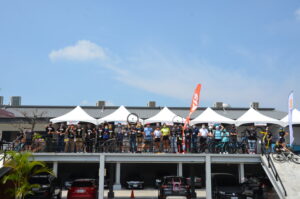 In the opening speech, Martin Xu, Kindshock general manager said: "Due to the pandemic situation in the past two years, all products sharing and experience exchange activities are suspended. But the bicycle industry needs more products sharing platforms. So we hold this camp and invited many manufacturers to participate and present the products. After the products launch conference, everyone can ride on the spot and experience the charm of Gravel bike. Kindshock Bike Park is close to river Zengwen, and many self-built farmland trails nearby are the most suitable routes for Gravel bike. Gravel bike has been developing vigorously recently, and I believe it will be the model with great potential market in the future."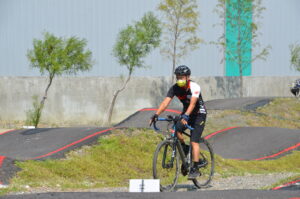 Martin also specially organized and took everyone for a test ride outside the Bike Park in the afternoon. The ride is at a total of 12 kilometers, through the industrial road along the Zengwen River. So, all participating media and manufacturers can experience the charm of Gravel bike.
Outside the venue, there are manufacturer's display area for products explanation and interactive for Gravel bike. In the venue, invitations include ARGON18, SRAM, NOVATEC, CIONLLI, FAV, KS, KMC, OUTBACK, CICLOVATION, XERO, MAXXIS, TRIGON, SHUN and other well-known brands took turns in the coffee lounge to share the new products for Gravel bike, and many manufacturers expressed their prospects for the Gravel bike boom and future development in Europe and the United States.