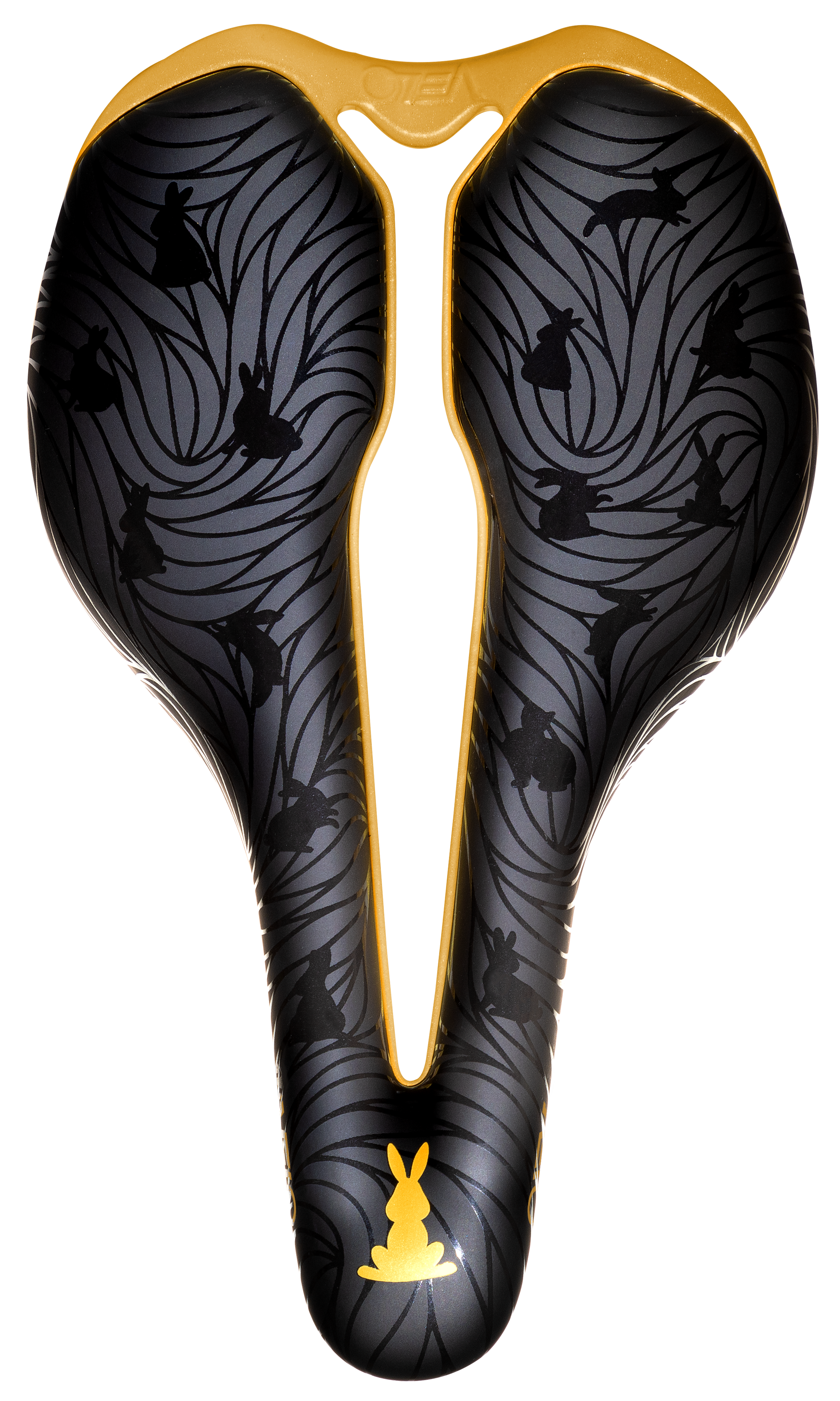 Velo Saddles Releases New Angel Revo Saddle Design Commemorating the Chinese Zodiac -The Year of the Rabbit
After launching their first Chinese Zodiac saddle in 2015, Velo Saddles continues the tradition of releasing a limited edition Zodiac design representing the current animal based on the lunar calendar For 2023, Velo is excited to add the Golden Rabbit to its Zodiac series featuring its Angel Revo saddle.
Some past designs in their Zodiac series included fun features like a gold chain hanging on the Year of the Dog saddle or a bull ring hanging from the nose on the Year of the Ox. But this year's shares a more classic black and gold aesthetic on the Angel Revo. With the Year of the Rabbit looking to bring new hope to 2023, the design highlights the agile, vigilant, and quick rabbit as black silhouettes across the saddle's Omni Cover, complete with a gold Euphora Base shell. While they may be seen as an animal of prey, rabbits are dynamic and eamest, often hiding the confidence and strength that lies within
Designed for enhanced comfort and confidence to tackle even the longest rides, the Angel Revo is 148mm in width, 248mm in length, and includes Velo's patented pressure relief Y-Cutout, the longest cutout of previous models.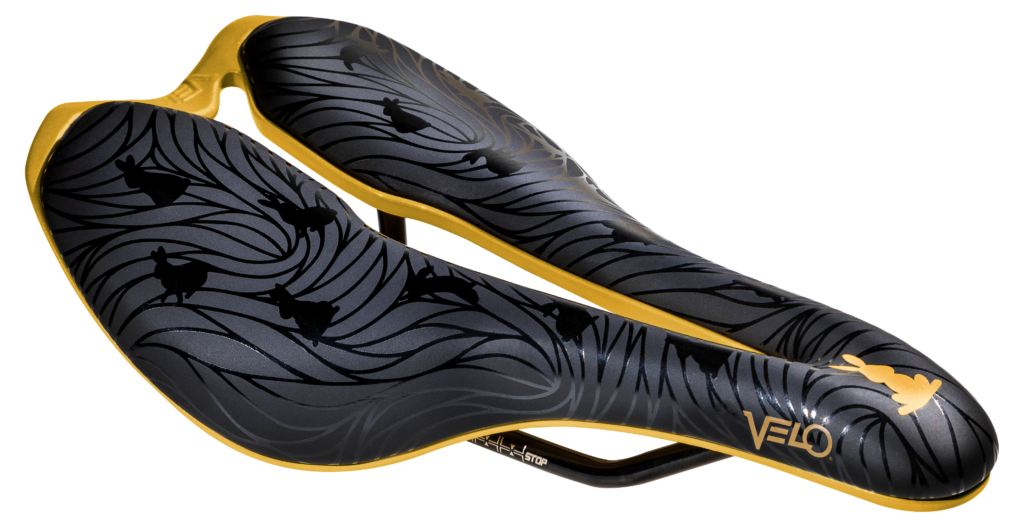 About the Angel Revo Saddle
Velo created their Golden Rabbit design for the new Angel Revo saddle, their first saddle to incorporate their innovative and future-friendly foam, AtmosFoam. This is a nitrogen-infused foam designed to enhance performance and durability while minimizing the production process's environmental impact. Including nitrogen in the foaming process results in a lighter, more responsive foam compared to other compounds with finer pore structures. The microcells are more evenly distributed, providing consistent rebound and shock absorbing capabilities. It also provides lower thermal conductivity, keeping contact with the saddle cooler in hotter weather conditions
Velo has also featured WaveOn technology in the Year of the Rabbit Angel Revo saddle. This contactless technology allows Velo to offer additional customer support using just one tap of a smartphone
Dimensions: 248x148mm
Weight: 221g +/-2%
Colors: Golden Rabbit-Black/Gold
Foam: AtmasFoam
Base: Euphora Base
Cover: Omni Cover