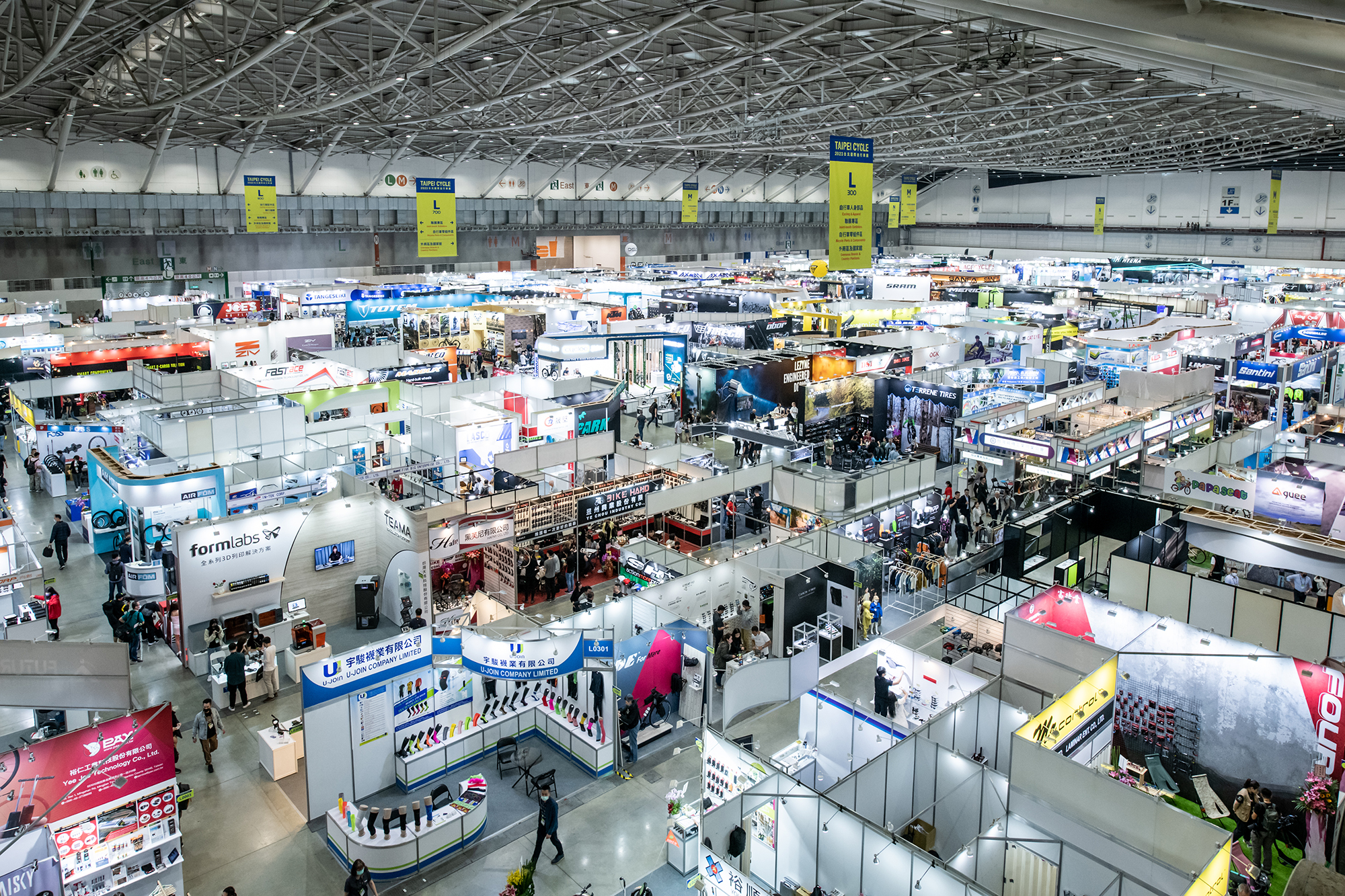 2024 TAIPEI CYCLE: Booth Applications Opening on July 10 for the Redefined Exhibition Experience
The highly anticipated 2024 TAIPEI CYCLE, organized by TAITRA, is set to captivate attendees with its fresh and immersive exhibition from March 6th to 9th next year. This premier event will showcase four main themes: "Green Action," "Micro-mobility," "Innovation & Startups," and "Culture & Lifestyle." With a brand-new visual design, TAIPEI CYCLE reaffirms its position as a global leader in the bicycle industry, setting the stage for a sustainable future.
The new visual concept of TAIPEI CYCLE features dynamic chains and simplified wheels, complemented by a captivating color scheme combining "Cycle Green" and "Elite Blue." This design symbolizes innovation, vitality, and global cooperation while embracing the essence and infinite possibilities of the ever-evolving bicycle industry.
TAIPEI CYCLE 2024 embraces digital advancements, introducing the groundbreaking "Cycling e-Sports Pavilion" and offering an immersive "E-bike Demo Test Ride" experience. The exhibition also prioritizes sustainability, presenting a range of "Green Action" activities. The highly anticipated "TAIPEI CYCLE Forum" will bring together domestic and international industry leaders to share sustainable practices in carbon reduction. The introduction of the "TAIPEI CYCLE Sustainable Map" will highlight exhibiting companies that have implemented eco-friendly practices. Furthermore, the promotion of "Second Life for Bicycles" encourages recycling and reusing second-hand bikes.
Booth applications for the 2024 TAIPEI CYCLE open on July 10th, 2023. Exhibitors will have the opportunity to showcase their latest products, engage in startup exchanges, participate in bicycle workshops, and connect with online influencers through live streaming sessions.