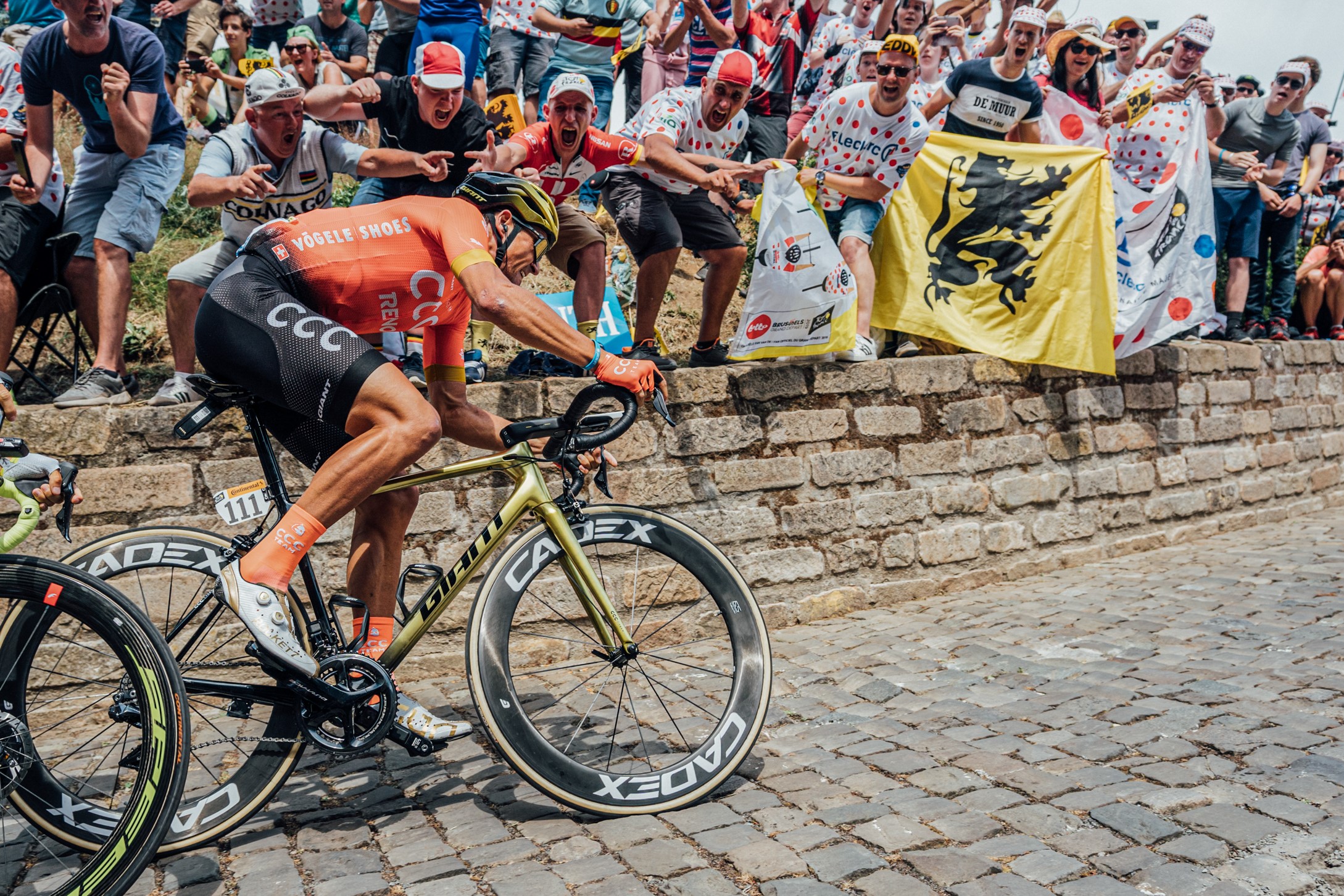 INTRODUCING CADEX, AN ALL-NEW BRAND OF ULTRA-PERFORMANCE CYCLING COMPONENTS
Developed in partnership with world-class pro racers, this new line of premium cycling products includes WheelSystems, tires and saddles
Following a multi-year development phase, which brought together engineers, biomechanics experts, professional race teams and athletes to rethink the possibilities of high-performance cycling products, CADEX components are coming to market. A limited collection of new CADEX products was unveiled on July 4,  at a global launch ahead of the 2019 Tour de France.
The CADEX project began in 2016 as an ambitious attempt to develop superior cycling components for pro racers. The brand name stems from a "moonshot" project by Giant in 1985 that pioneered the application of carbon fiber material for bicycles. Decades later, CADEX has been reimagined as a new category of cutting-edge components.
To kick off the project, a team of engineers, biomechanics experts, pro athletes including WorldTour squads racing the Tour de France, world championships and major one-day classics, along with pro Ironman triathletes was assembled. Their mission focused on three key objectives: advance the research of the bike and rider in motion; explore the next generation of material technologies; and invest in breakthrough production processes.
This project, and the prototype components that were developed, tested and raced at the pro level over the past two years, was labeled #overachieve. Under the #overachieve umbrella, new WheelSystems, saddles and tires have been created, tested and ridden by pro athletes including Olympic champion Greg Van Avermaet of CCC Team, Australian Ironman pros Tim Van Berkel and Sam Appleton, and road racers from the CCC-Liv Team including three-time road world champion Marianne Vos.