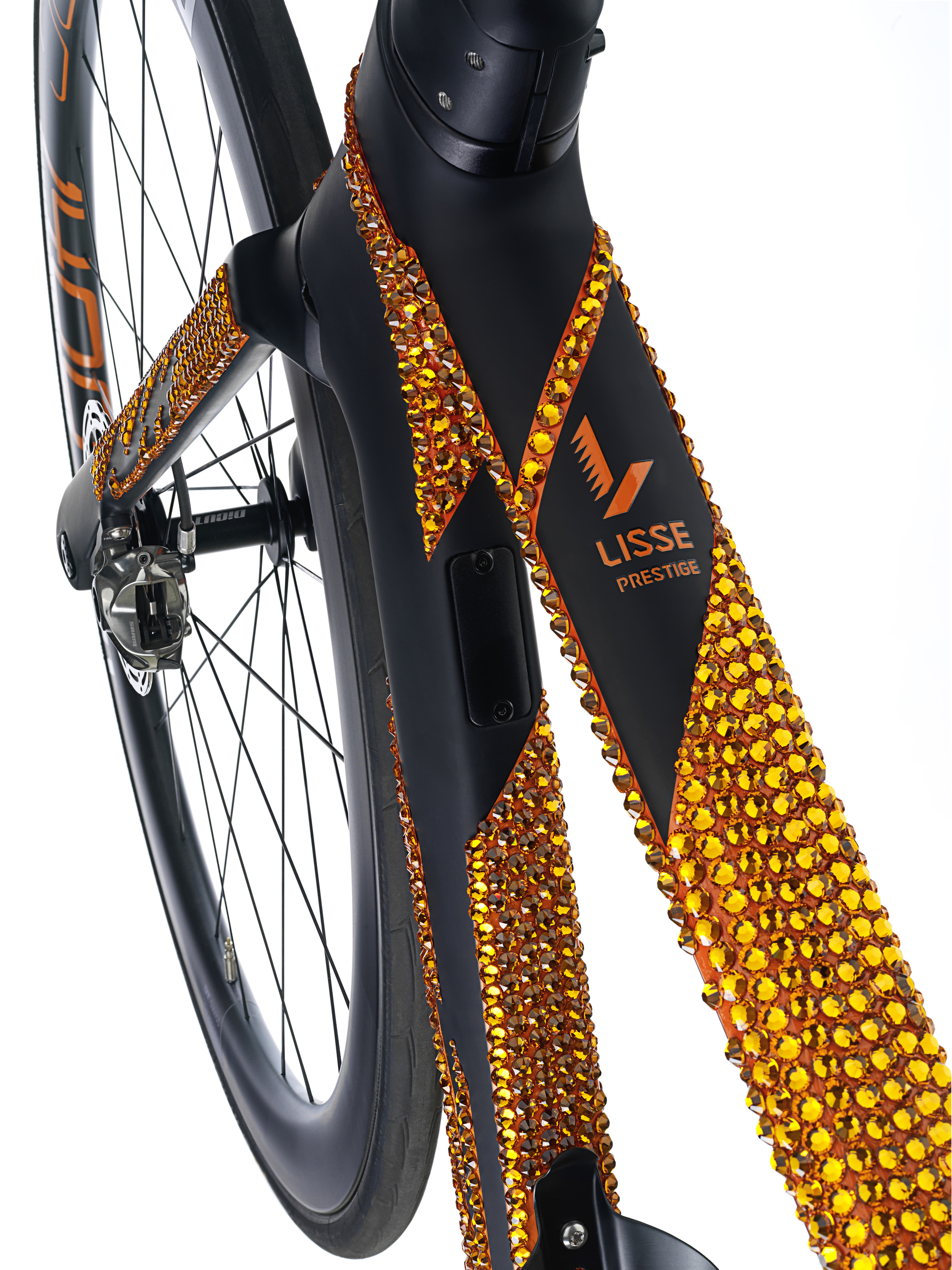 KTM BIKE INDUSTRIES BRINGS AUSTRIAN TECHNICAL ART TO 2019 TAIPEI CYCLE SHOW
In autumn 2018, the UCI Road World Championships 2018 was held in
Innsbruck/Tirol in Austria. For that reason, the two famous Austrian companies,
KTM Bike Industries and Swarovski Kristallwelten (Swarovski Crystal Worlds) teamed up
and created a fusion of their competences. The outcome of the fusion were 2 crystalized
aero road bikes: the black orange Revelator Lisse Prestige with 8,000 crystals
and the black Revelator Lisse Master with 12,000 crystals.
The crystallised Revelator Lisse Prestige was donated to the 2018 
 Austrian Charity Gala Licht ins Dunkel ("light into the dark") and has been auctioned
off for the good cause for an amount of 12,000 Euros on 2018 Christmas Eve.
The Licht ins Dunkel is an annual telethon held by the ORF TV
(Austrian Broadcasting Corporation) on Christmas Eve. It is dedicated to raise
funds in order to support disadvantaged people.
With the honor of Austrian technical art, KTM Bike Industries presents the crystallized
black orange Revelator Lisse Prestige at 2019 Taipei Cycle Show as its debut in
overseas.