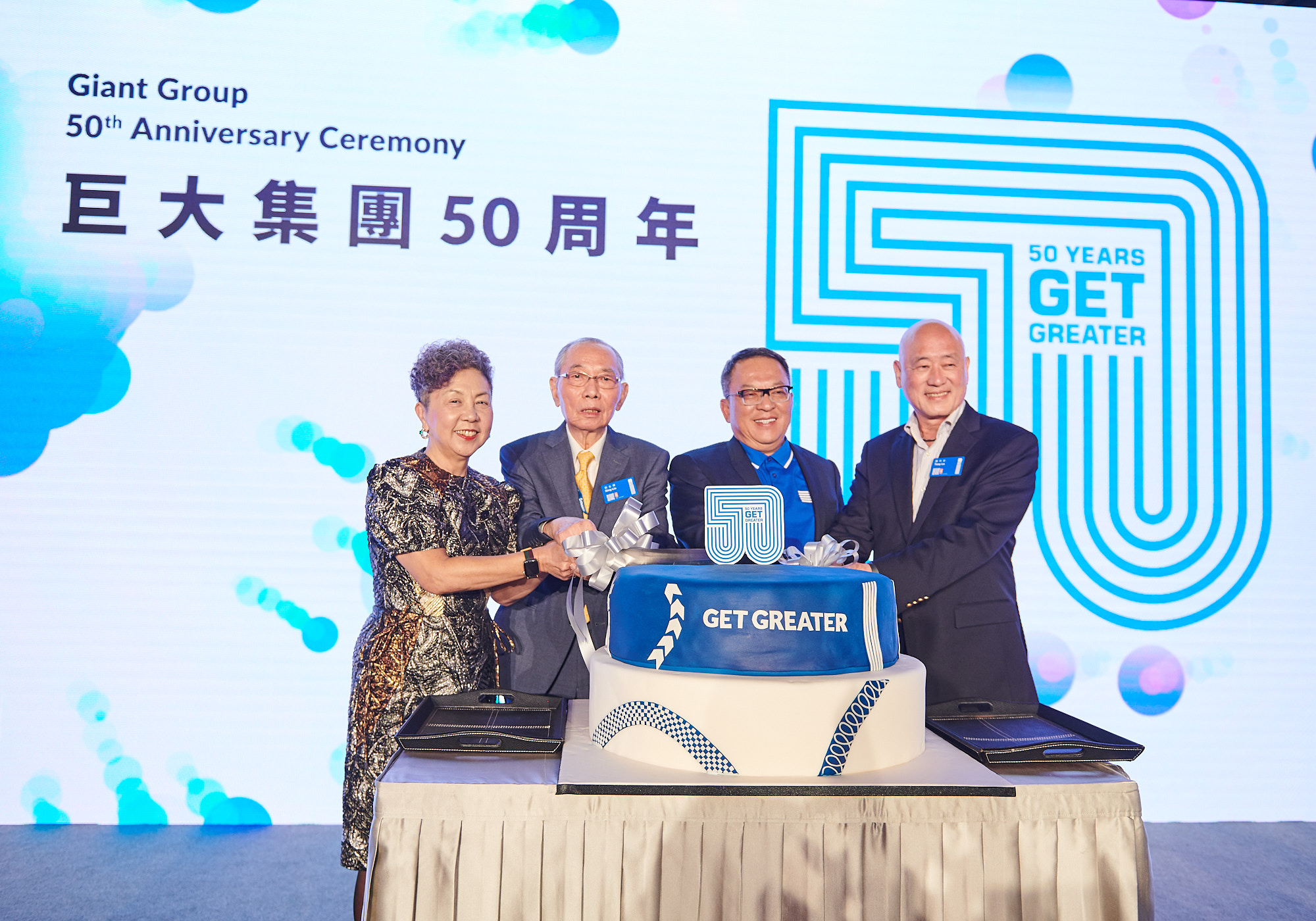 Giant Group Celebrates its 50th Anniversary, Bringing Together Global Business Leaders and the Taiwan Bicycle Industry to Plan a Sustainable Future
Giant Group celebrated its 50th anniversary today with a series of events held at the company's global headquarters in the Central Taiwan Science Park. Hundreds of influential members of the bike industry gathered to discuss solutions for sustainable development, of the industry and achieving consensus on the industry's future direction. In the morning session of "Get Greater – Sustainable Future Summit Forum," interpretations and action plans for sustainability issues were shared. At the "Giant Group 50th Anniversary Ceremony" afternoon session, Chairperson Bonnie Tu thanked all the partners for their contributions in building Taiwan's bicycle industry a into a world leader. CEO Young Liu called on industry partners to work together on a sustainable vision of "Cycling for a Better Future" and create new successes for Taiwan's bicycle industry.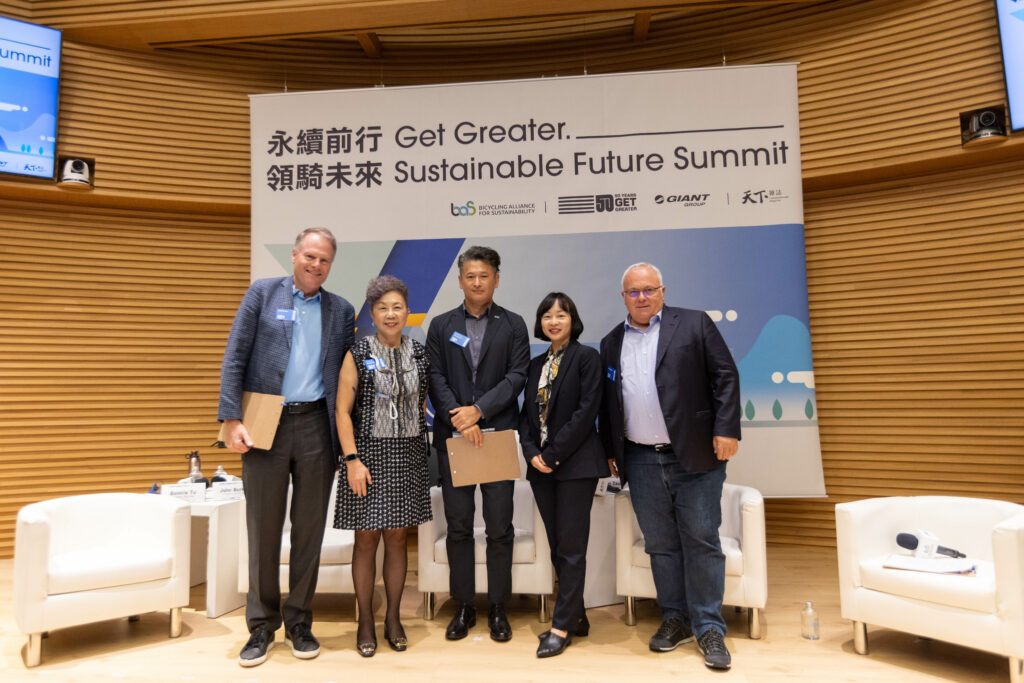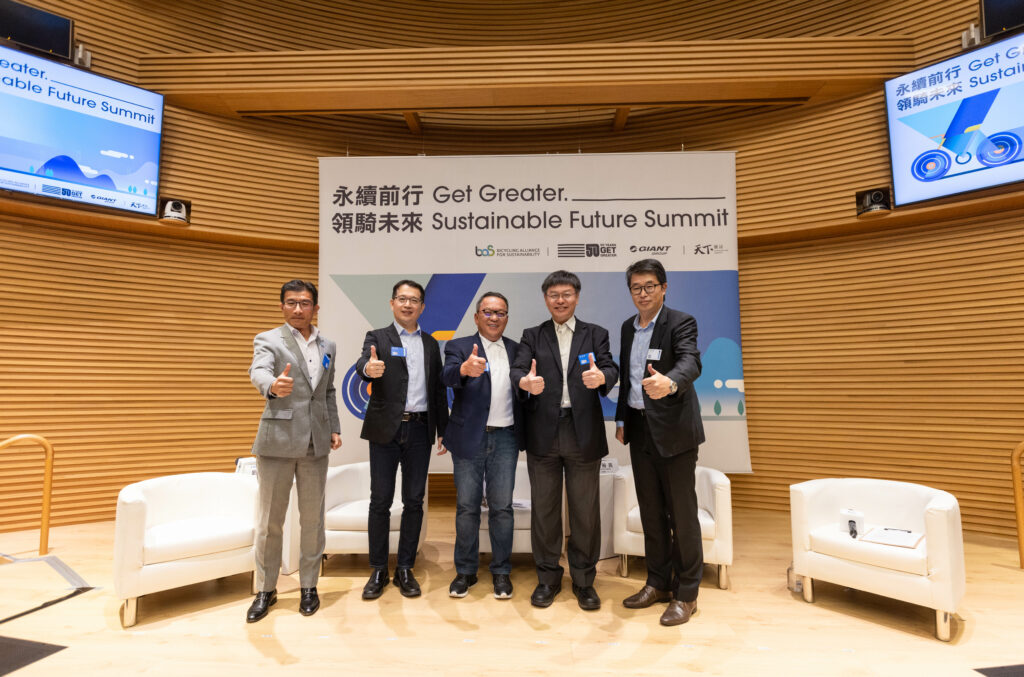 "Get Greater – Sustainable Future Summit Forum" was held by Giant Group and the Bicycling Alliance for Sustainability (BAS). In the keynote session, Malin Pettersson-Beckema, the Sustainability Director of Inter IKEA Group, shared IKEA's sustainable values practices with new perspectives from outside the bicycle industry. During the conversation session of the summit, for the first time a notable list of important guests from the bicycle industry was invited, including President Taizo Shimano of Shimano Inc., President John Burke of Trek Bicycle, CEO Beat Zaugg of Scott Sports, and Bonnie Tu, Chairperson of Giant Group. Focusing on the topic "Leading the Bike Industry to a New Milestone," discussions included how cycling brands respond to consumers' expectations for sustainability issues and how to execute sustainable supply chain management.
In response to the topic "Driving the Future: Sustainability of the Bike Industry," Robert Wu, Chairman of KMC International, Alex Y.M. Peng, Vice President of the Industrial Technology Research Institute, Bob Chen, General Manager of SRAM Asia, and Young Liu, CEO of Giant Group, all explored the challenges and opportunities of net zero carbon emissions. They also discussed the response and motivation of the bike industry, learning from each other through communication and interaction.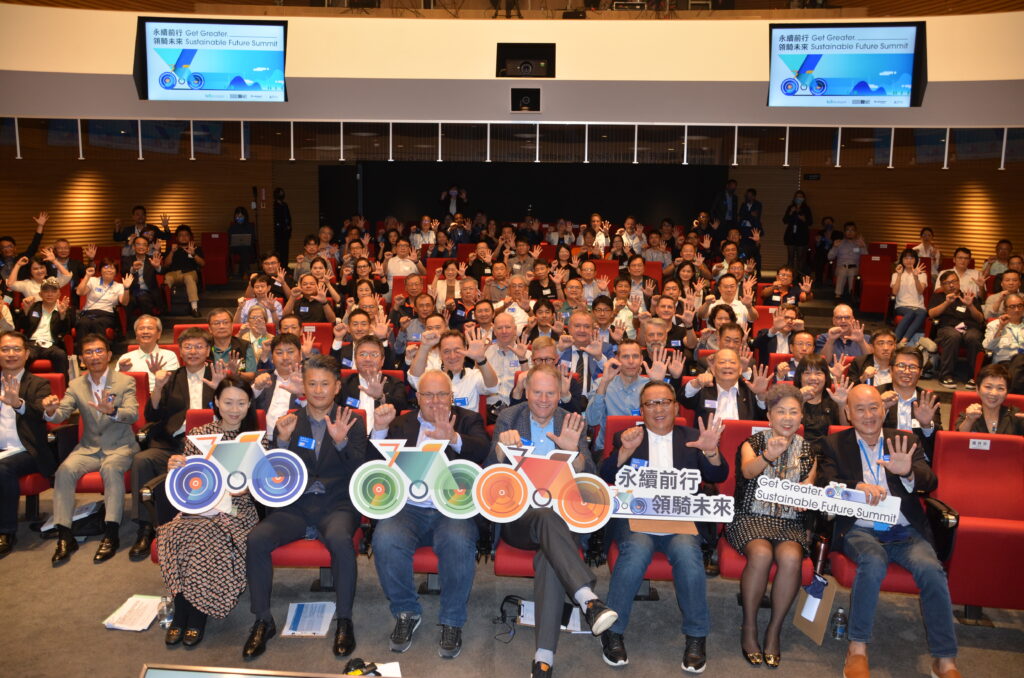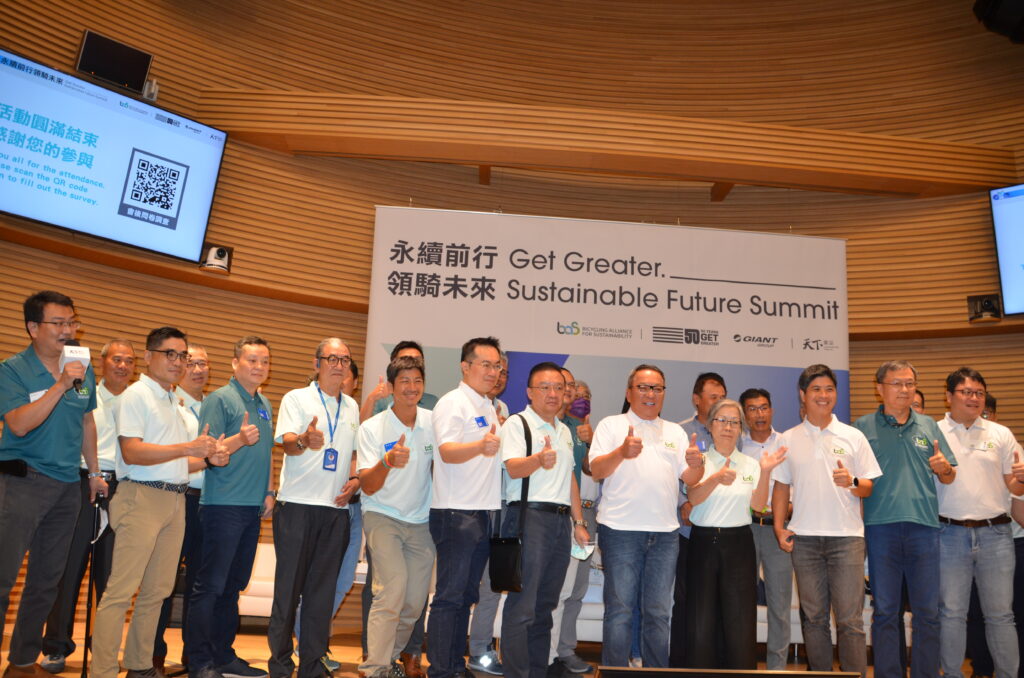 The 50th Anniversary Ceremony of Giant Group kicked off with the dance performance of Mother Earth – Earth, Water, Fire, Wind, Sky. Mother Earth symbolizes natural evolution and endless vitality. Bonnie Tu, chairperson of Giant Group, made an emotional speech to hundreds of honored guests at the ceremony: "Over half a century, Giant Group has been adhering to the spirit of 'Raise the Bar,' gradually and constantly innovating and improving. Huge thanks to all partners and all colleagues for their all-out efforts and growth, making it possible for Giant Group to grow to the scale it is today! Thank you all from the bottom of our hearts."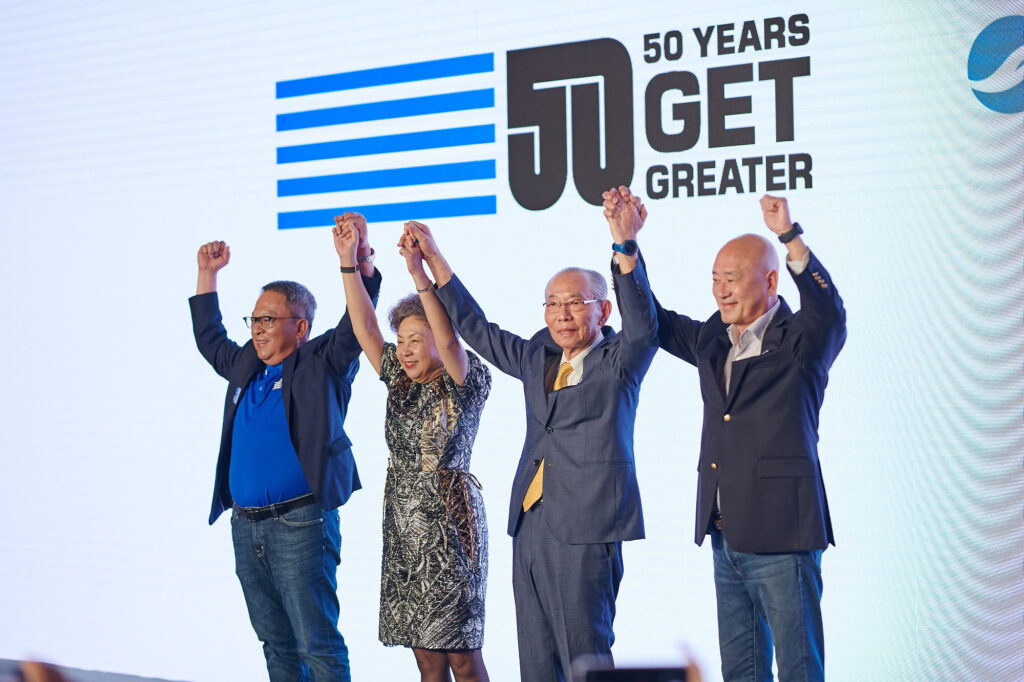 The honored guests at the scene recalled several key milestones of 'Only One' of Giant Group throughout the past 50 years. Immediately afterward, Tony Lo, the former CEO of Giant Group, spoke. He invited founder King Liu, Chairperson Bonnie Tu, and CEO Young Liu to the stage for the cake-cutting ceremony, congratulating Giant Group on its 50th birthday.
Aboriginal Taiwanese singer Aljenljeng Tjaluvie and Taitung Feng-Tien Junior High School students were invited to perform, delivering hope and belief in their native language. The stage also displayed dream bike paintings by the children of Giant Group global employees, illustrating the promise to fulfill children's expectations and dreams, and strive to create a better future.
 The highlight of the ceremony was Giant Group CEO Young Liu taking the stage to announce the group's future ESG strategy "Cycling for a Better Future," which includes three aspects: Innovating a Clean Future, Transforming for Circularity, and Mobilizing For DEI. Innovating a Clean Future strives to promote eco-mobility, green production and sustainable supply chains, along with advocating for environmental activism. Transforming for Circularity aims to promote cycling as a service, sustainable product design, circular production and extended product lifespans. Mobilizing for DEI pinpoints women's empowerment, workplace equality, positive partnerships and social advocacy.
Young Liu, CEO of Giant Group, said: "Stepping into the next 50 years, Giant Group takes sustainable development as our responsibility. There is only one Earth. Creating a sustainable future is a shared responsibility of you and me. Please join us in this endeavor!"
The Ride to the Future launch ceremony was held as an epilogue. General Managers from Giant sales companies around the world were invited to launch the Sphere of Hope, announcing the cycling mileage and number of trees planted by Giant employees around the world. CEO Young Liu said that today's 50th anniversary celebration was based on the concept of sustainability and minimizing carbon emissions. Through the employees' accumulated biking mileage and tree planting events, Giant Group fully offset the carbon footprints produced by the whole ceremony, including guests' flights to Taiwan. Trees were planted in the name of each honored guest who attended.
Prior to this, Giant Group started with the principle of "Get Greater" and held a series of events earlier this year to express a determination to build a sustainable future. On the eve of World Bicycle Day on June 3 of this year, Giant Group invited more than 30 bike industry leaders to hold a preparatory meeting for the "Bicycling Alliance for Sustainability (BAS)," aiming to create an industry-specific platform and initiate ESG sustainability in the bicycle industry. Then, on October 6, Giant Group signed a memorandum of understanding to build fire-resistant forest areas. In cooperation with the Fire Bureau of Taichung City Government and the Taiwan Reforestation Association, the plan is to take action for environmental preservation and protect the Dadu Plateau and Tieh-Chen mountain in Taichung, where Giant Group is located.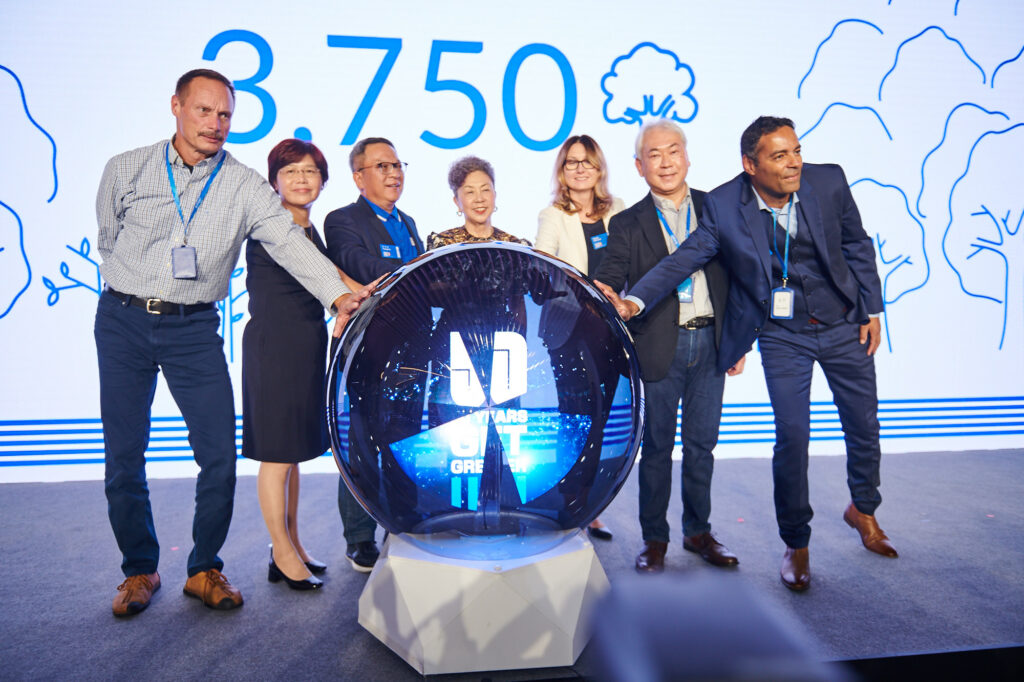 Giant Group also promoted [Sustainable 22- Micro Eco Actions] within the group. The goal is to build consensus among employees and enhance their awareness of environmental protection. "G' Day Employee's Day Event" was held October 21. Led by Chairperson Bonnie Tu and CEO Young Liu, all Taiwan Giant employees rode to the Metropolitan Park for sapling transplanting and Taiwan lily gardening work. In this way, Giant Group contributes to global environmental protection while also promoting cycling culture.